Even if you are not the kind that constantly changes home decor to keep it looking fresh there are times when even the laziest homeowner would love to have new surroundings. While decor trends keep changing and evolving every year, 2020 is the perfect time to give your home a makeover as it is the start of a new decade. Our interior design experts feel that trends in forthcoming years will focus more on individual choices and locally available materials so customized designs will be the norm. This will help reducing monotony and we are likely to witness unusual designs, color combinations and pattern that will be featured as decor trends of 2020.
Here are some interesting interior decor trends that emerged early this year and have managed to stay strong despite challenges of global unrest, pandemic and what not. Let us view them together to see which ones can be adopted to suit your sense of taste and style.
1. Contrasting color furnishings and decor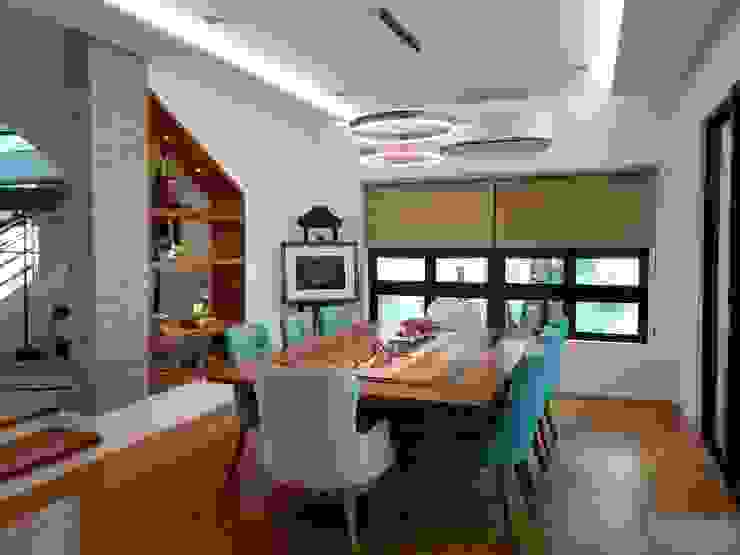 Pearl of the Orient
Geraldine Oliva
Instead of having single color or pattern in a room the trend is now to playfully mix colors that complement each other. Here the decorators have used eclectic colors and accent lighting to brighten up the room of white walls and warm wooden floor. High-contrast colors and decor pieces currently the norm which is a refreshing change from white which was the trend for quite a few years. Here we have a chair with bright blue fabric and white ones on the head side alongside table in a dark stained wood.
2. Abstract details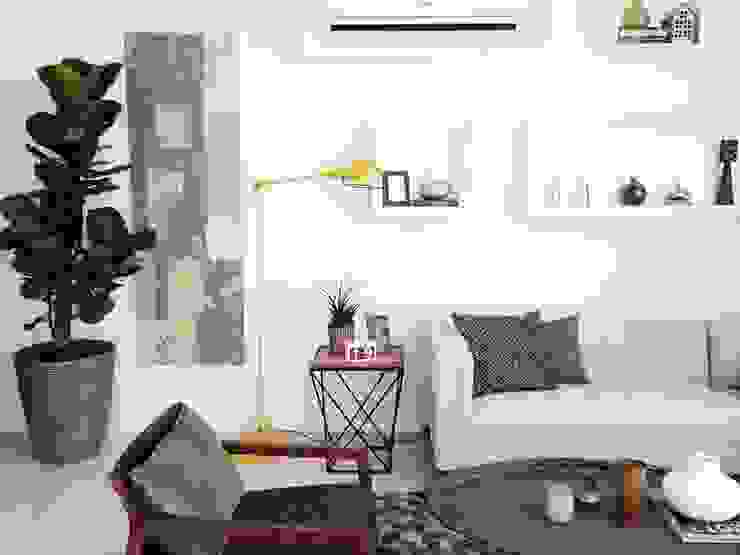 Elena
Marilen Styles
This is also a year of free-spirited fun as everyone is trying to find cheer amidst gloom, so interior trends are taking inspiration from abstract artwork like here. Mix bold geometric designs on the wall with handmade abstract designs on cushions and playful bursts of color with indoor plants, abstract trend is all about showcasing personality within homes. Bold patterns and bright splash of colors give a playful approach to interior decor when done with flair and panache.
3. Accent wall in the kitchen

Sofisticato at Azure Urban Residences, Paranaque City
Idear Architectural Design Consultancy
Accent wall in the living, foyer and bedroom are trends that have given away to kitchen accent wall. See how the lovely wall adorned by a single wall clock adds character to the modern monochrome kitchen.
4. Rustic look with exposed beams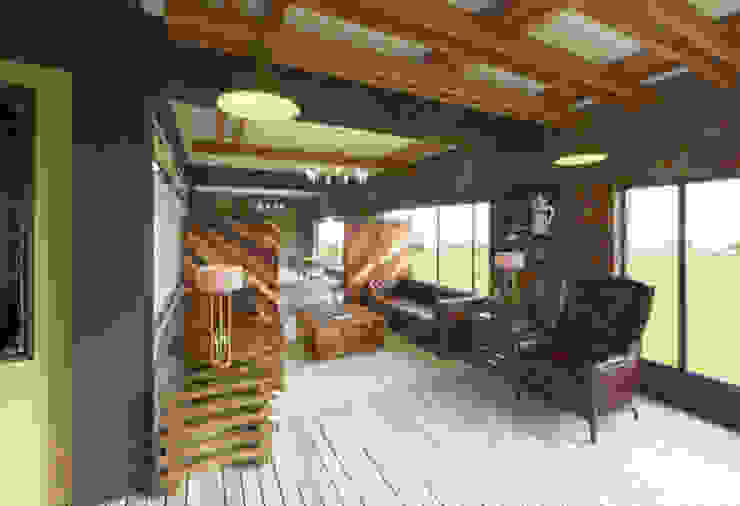 Commercial Project
Kenchiku 2600 Architectural Design Services
An emerging design trend of 2020 is appreciation of rustic and vintage. Along with adding vintage furniture designers are going all out to retain the rustic look with exposed beams and unpolished floor. Vintage art in soft tones and decorative items such as aged earthenware, brass decor pieces and handmade terracotta that have stories to it are being welcomed.
5. Bold lighting arrangements
Lighting fixtures are no longer limited to accent LED lights within false ceilings as bold details like drop down chandeliers, wall sconces in unique designs and floor lamps are joining the bandwagon. The lighting fixtures here against the wooden background are a sight to behold as the warmth of polished wood is highlighted by their glow.
6. Comfort and sustainability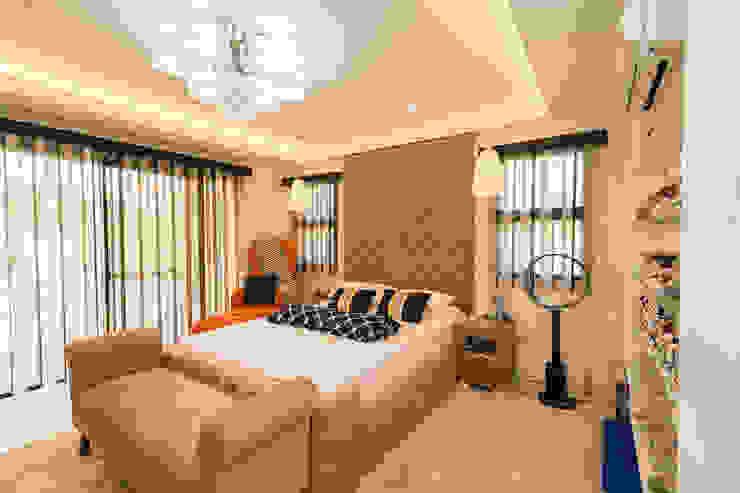 Tagaytay Southridge Estates
TG Designing Corner
As the society moves towards more cruelty free and eco-friendly lifestyles people are making ecologically conscious choices for purchases. This trend is being reflected in every part of life be it food, furniture, decor, furnishings and other everyday details. Here we are featuring sustainabe furnishings and bed linen that are increasingly being requested for by homeowners.
7. Lighting and handmade moldings for a touch of luxury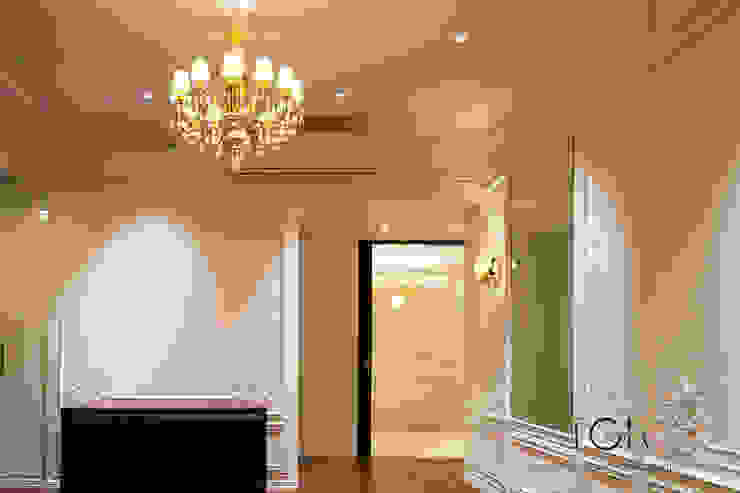 Master Bedroom with European Chandelier and Handmade Moldings
Tokyo Grand Renovation
Handmade moldings as wall decor was a bygone era trend which is witnessing a comeback. This charming 2020 home decor trend combined with muted overhead lighting and in wall sconces here is likely to transport you to the 60's.
Porch as a meeting area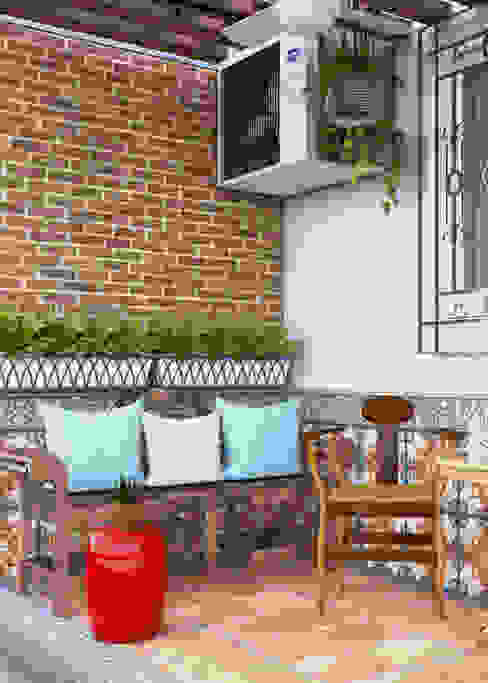 Rustic Filipino Porch
Interiors by Corinne Bolisay
Instead of using the porch region just as a mini garden people are now making it into a mini meeting area to enjoy outdoor weather. An eclectic mix of rattan furniture, colorful cushions and tiles here in partnership with multiple plant varieties make lovely porch setting.
For more ideas on decor trends view these ideas to combine rustic and modern styles in decor.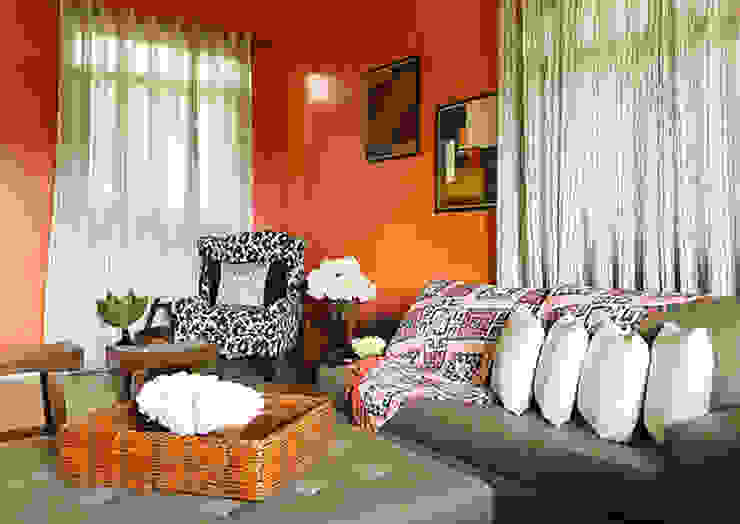 Fabulous Vacation House with a Flair – Tagaytay
SNS Lush Designs and Home Decor Consultancy
"Monochromatic does not have to be pale. Colors like Cobalt Blue, Kelly Green, or even Aubergine can evoke monochromatic in a daring way, that's full of personality and elegance.You already know that white, gray, and beige fall into neutral territory. However, in 2020, they will be joined by darker forces. Sixty-six percent of the designers polled agreed that black is now a neutral tone, while 44 percent named sage green, and 42 percent navy blue. Though not dark, even blush pink was considered a neutral by over a third of designers, indicating that neutral is being redefined as something much more pigmented and bold.