Traffic, pollution, crowded pavements… yes, it's no picnic living in the city, and even though there are certain factors that appeal to some (after-hours drinks at cocktail bars, the glittering city lights, the hustle and bustle of being a city dweller), city life is not for all of us.
If you're one of those who much rather prefer a quiet location (and rolling hills for a 24/7 view), then consider this piece tailor-made for you – we're going back to the country! And don't worry – these rural houses bring adequate space and charm to ensure a 21st century lifestyle is still in order.
1. The veranda outside this one-storey dwelling ensures prominent views of the surrounding landscapes.
2. A double-storey design (with patios) in raw stone? Sign us up!
3. There's something so appealing about using wood for a rural house, making it all the more natural.
4. And don't forget how striking the effect can be when combining timber with raw stone!
5. This design is perfect for summer, especially that spacious terrace that extends the entire length of the house.
6. A good ol' farmhouse with charming gardening touches sprinkled about.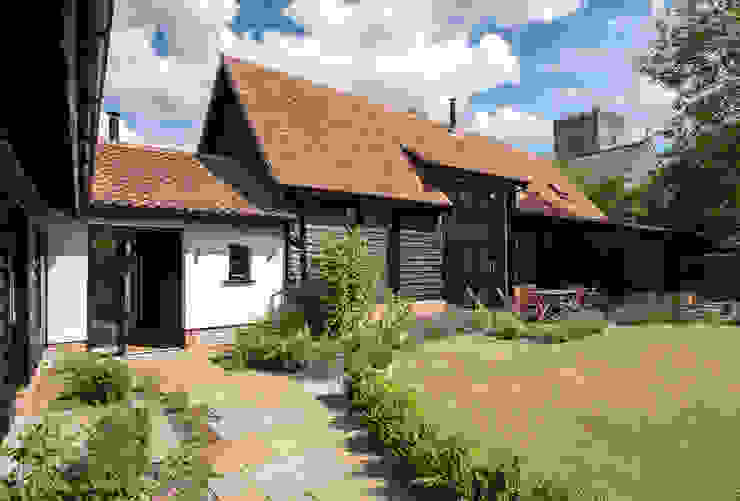 Front Elevation
Beech Architects
7. When constructed properly with good insulation, stone homes are naturally cool and cosy.
8. This luxurious house knows just how to mix and mingle rustic- and modern designs.
9. Featuring a wide roof, beautiful wooden construction and a garden extending far and wide, this cosy cottage is perfectly suited to its mountain setting.
10. Something more subtle, perhaps? See how a box shape becomes stylish with its snow-whites hues and eye-catching front door.