Jeżeli mieszkasz w domu z dostępem do ogrodu, to chcesz, aby ten był piękny, zadbany i robił wrażenie na gościach. Nie ma znaczenia, czy ogrodu jest mały czy duży, wąski czy szeroki—w każdym zrealizować można ciekawe pomysły i koncepcje projektowe.
Przejrzeliśmy projekty naszych ekspertów od projektowania i aranżacji ogrodów. Wybraliśmy jedenaście najciekawszych koncepcji, które są warte skopiowania. Zapraszamy do oglądania!
1. Wszystkie cztery elementy w jednym miejscu: woda, ogień, ziemia i powietrze. Co za unikatowa kombinacja!
2. Kamienny murek o surowej teksturze świetnie wpisuje się w rustykalny klimat ogrodu.
3. Bez względu na rozmiar ogrodu, zielone krzewy i drzewka to element, o którym nie wolno zapomnieć. Szczególnie ładnie prezentują się na tle śnieżnobiałej ściany.
4. Ogród to nie tylko obszar na tyłach domu—ogród frontowy to reprezentacyjna część Twojej posesji, o którą szczególnie warto zadbać.
5. W ogrodzie Zen nie może zabraknąć rzeźb Buddy.
6. Nie zapomnij o oświetleniu—lampy ogrodowe w pniach drzew to niezwykle oryginalny pomysł.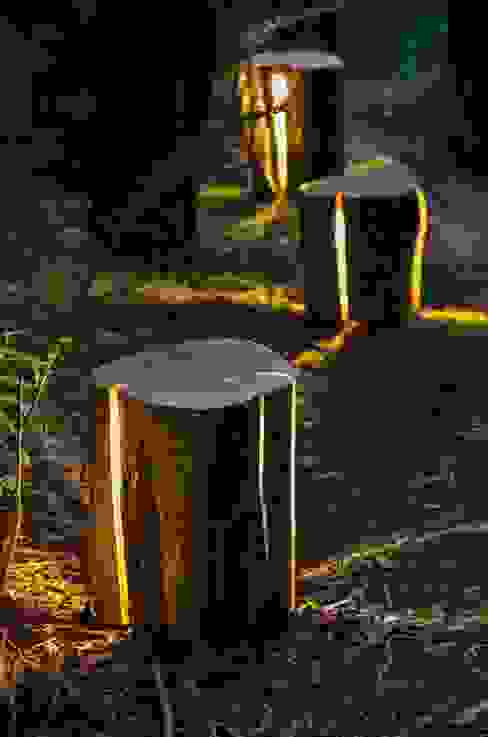 Cracked Log Lamps
Duncan Meerding
7. Weranda zmieniona w romantyczny, dziewczęcy ogród.
8. Skalniak—praktyczny i zachwycający pod względem estetycznym sposób na zagospodarowanie spadzistego terenu w ogrodzie.
9. Nie zapomnij o elementach małej architektury ogrodowej— postaw na oryginalną, niepowtarzalną altankę ogrodową.
10. Odpowiednie meble ogrodowe potrafią wprowadzić niezwykły klimat do każdego ogrodu.
11. Ogród wertykalny to praktyczny sposób na zieleń na malej przestrzeni, na przykład na balkonie albo na werandzie.