Most of us have that one, weird little spot or area back home that's most difficult to style up, whether it's the space in-between your garden and back door, or the quirky corner that separates your patio from your garage.
Relax – as we're dealing with a small amount of legroom, that does decrease the options we have in terms of furniture and décor, but there are still quite a few suggestions up for grabs on how to style up that small outdoor space.
These 12 examples might provide you with some fresh tips…
1. Just see how you can make that patio's flooring come to life by playing with various materials.
2. Throw in a strong ceiling, and you can always add a striking hanging chair for stylish effect.
3. You don't need hectares of flooring for a stylish sofa and coffee table.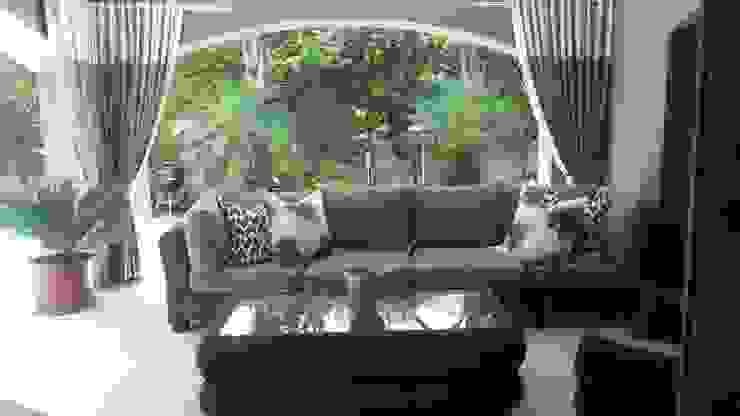 Riverclub Estate
CKW Lifestyle Associates PTY Ltd
4. Some potters, gravelling and a seating bench can conjure up a magical garden.

Small Garden spaces
Young Landscape Design Studio
5. It's so easy to throw shade the right way – and what's more functional than an outdoor seating set?
6. With such a breathtaking view, nobody will care about your patio/porch's limited legroom.
7. What to do with those difficult, unused corner spaces? This design might inspire some ideas…
8. Save water – opt for a Zen garden!
9. Stuck in a backyard corner? Add turf, some wooden decking and a potted plant and you're done!
10. Luckily you don't require lots of legroom for an enchanting little garden dining set.
11. Even a tiny balcony can be turned into a relaxing lounging spot if you're careful with furniture pieces.
12. The easiest way to style up a small yard? A fresh and neat-looking lawn.