Hier op homify is ons gereeld opsoek na nuwe en vars maniere om huise (binne en buite) op te tower, al is dit ook nou ietsie eenvoudig soos om 'n blompot of twee by jou voordeur te sit, of nuwe muurpapier vir die kinders se kamer uit te soek.
Vandag fokus ons op die slaapkamer en 'n paar wenke wat gaan help om joune bietjie op te kikker. Dus, voel vry om na ons foto's te kyk en ons idees te lees, maar onthou om ook jou eie unieke stempel af te druk – dit is mos jou persoonlike spasie.
1. Met die regte hout (kleur, vorm, tekstuur) kan jou slaapkamer 'n rustig see atmosfeer geniet, soos hierdie unieke kopstuk vir ons wys.
2. Kyk net hoe oulik is daardie muur inhamme opgestyl om 'n lekker leesspasie te word!
3. Vollengte spieëls (veral teen kaste) was groot in die 90s, en hulle is deesdae weer hoogmode.
4. Hoekom nou jou ensuite badkamer om 'n hoek wegsteek? Sorg net dat hy netjies en skoon bly!
5. Wie sê helder kleure teen mure is net vir kinderkamers bedoel?
6. Beligting is belangrik, en daar is geen rede hoekom jou dakligte (of tafel- of muurligte) nie ook hoogs stylvol kan wees nie.
7. Onthou: kleiner kamers gaan meer ruim lyk met ligte kleure en lig wat instraal.
8. Jy hoef nie 'n hele badkamer vertrek langs jou slaapkamer te bou nie – hierdie vrystaande bad en paar rakkies werk perfek.
9. Nog 'n uitstekende voorbeeld van ligte wat veel meer as lig verskaf.
10. Moet nooit vergeet hoe belangrik patroon kan wees nie. Maak net seker jy voeg nie te veel verskillendes saam in een spasie nie.
11. 'n Oosterse dekor stukkie of twee kan altyd sorg vir bietjie karakter.
12. Wie sê die dae van kleurvolle muurpapier is verby?
13. 'n Kopstuk en muurkuns in een – want hoekom nie?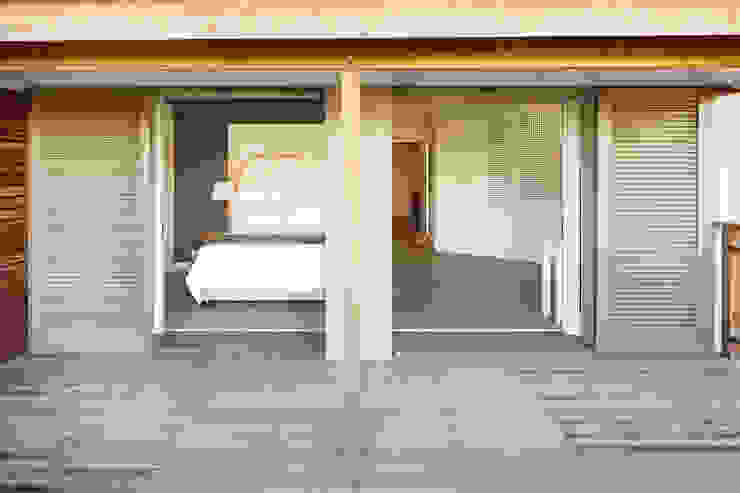 Bedroom 2
JSD Interiors
Vir nog 'n paar stylvolle slaapkamer wenke, kyk gerus na: 15 Suid-Afrikaanse slaapkamers om van te droom.