We understand the need for more space, whether it's a guest bedroom, a dining area, or just extra legroom in general. But we also know that money doesn't grow on trees, and that adding a serious extension to a house can cost a pretty penny. But should you not want to alter the façade of your house with heavy-duty home improvement, we have some great news for you. 
Stylish, stunning, and practical garden outbuildings are fast becoming the new trend to gaining some extra space at home (or rather, right next to your home). Have a quiet little home office, an art studio, or a play room for the kids without any home builder bringing a sledgehammer near your house. 
Let's see some beautiful imagery for inspiration, shall we?
1. Keen for an adults-only retreat? Wouldn't this garden room be perfect?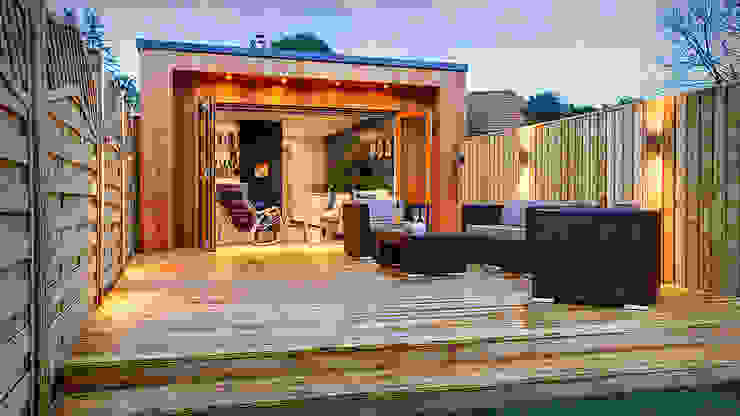 Garden Studio Man cave
Samuel Kendall Associates Limited
2. If you're working from home, we recommend this modish structure for that professional-yet-elegant look.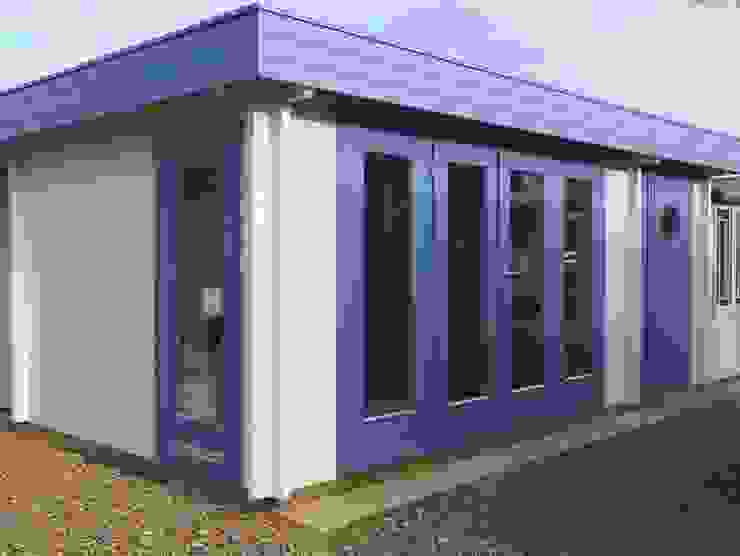 Garden Office
Garden Affairs Ltd
3. Or how about this timber structure for a quiet yoga/meditation studio out in the garden?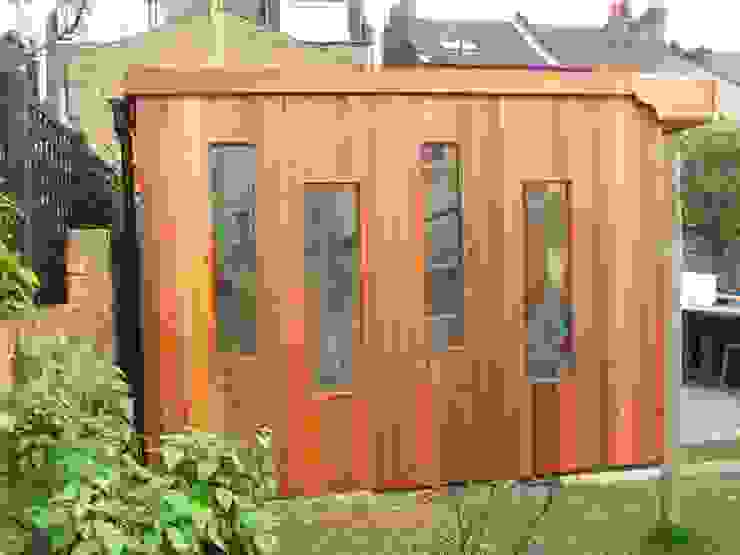 garden office
in and out design
4. This design makes it look like an extra house – a perfect spot for your overnight guests.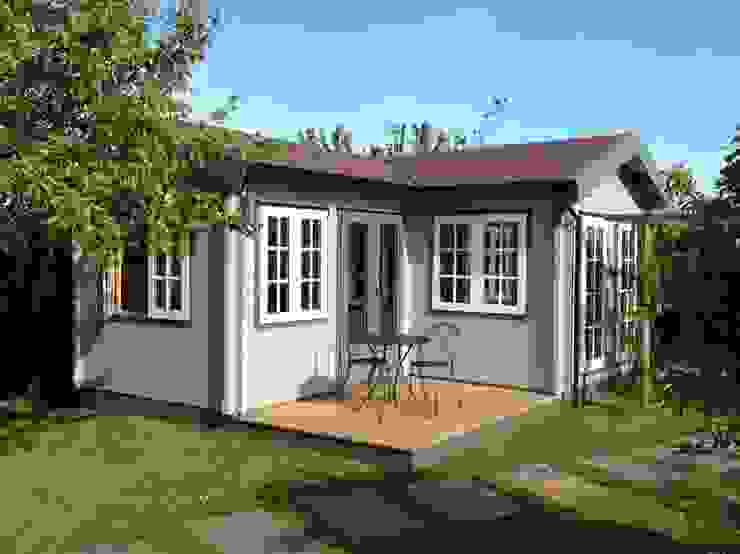 L. Shaped garden office
Garden Affairs Ltd
5. Another superb idea for a home office – this time with a little deck ideal for coffee breaks.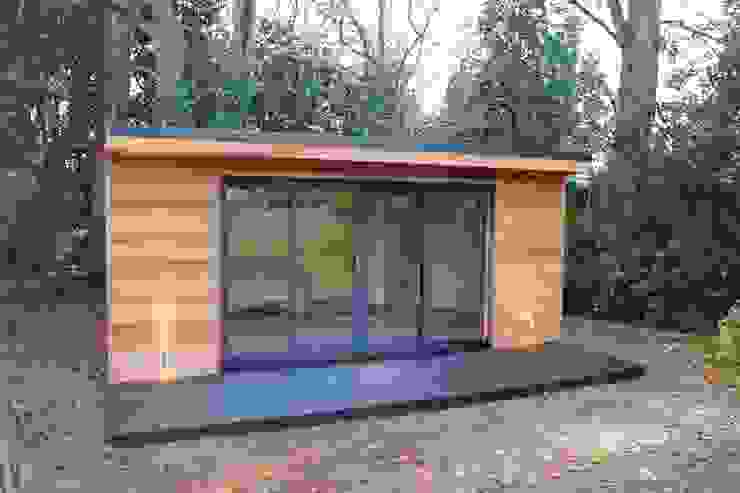 'The Crusoe Classic'—6m x 4m Garden Room / Home Office / Studio / Summer House / Log Cabin / Chalet
Crusoe Garden Rooms Limited
6. These container-style structures are just so stunning! How about one for your own art studio?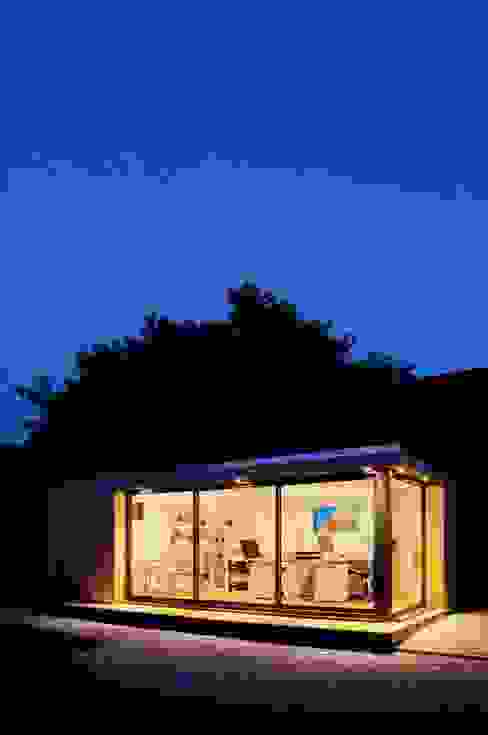 Garden room home office
The Swift Organisation Ltd
7. We thinks this extra room's style makes it look oh-so-charming and quaint.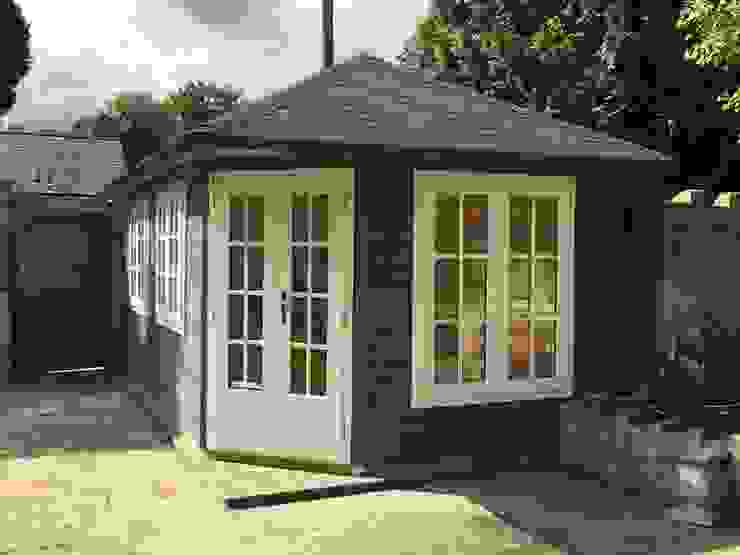 Garden Writing Studio
Garden Affairs Ltd
8. Can't you see yourself getting fit and fab in your own private Pilates studio?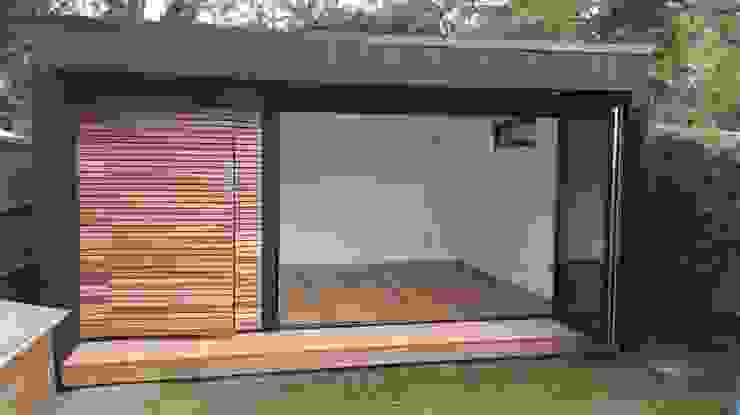 Garden Studio with storage
Office In My Garden
9. A little structure like this for a playroom is sure to keep the kids happy while minimising your house's clutter.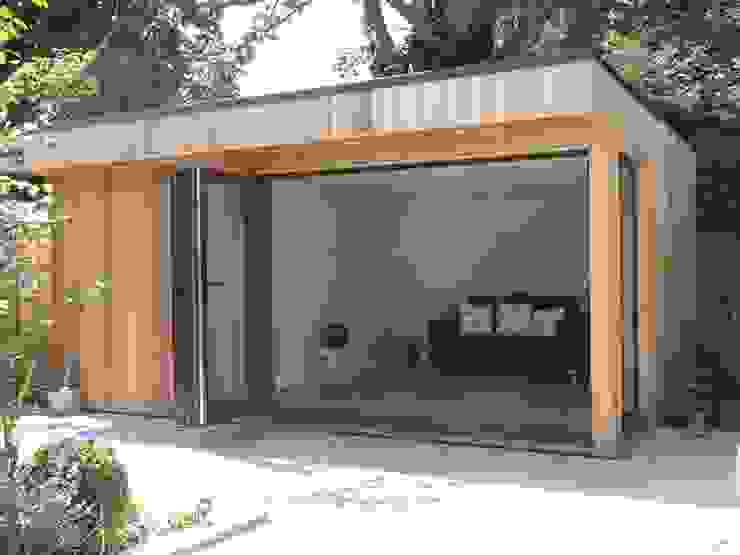 Garden Room in High Barnet, London
Office In My Garden
10. With these glass doors folding open, there is no need to feel cramped or cluttered in your new garden room.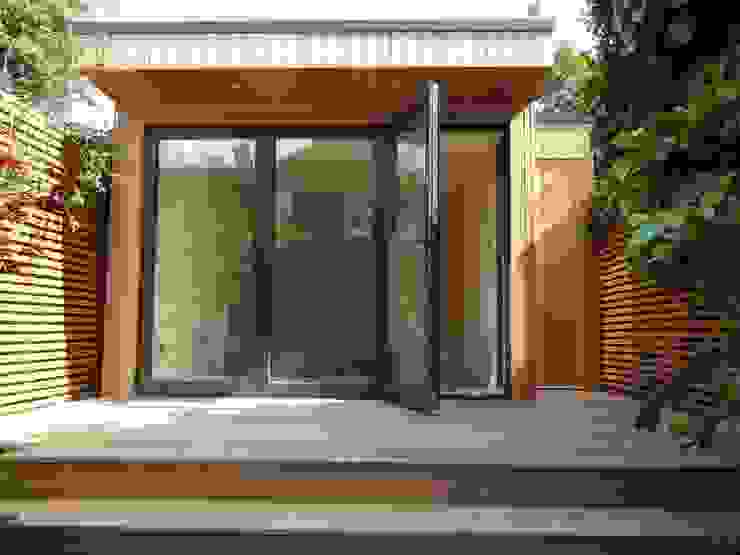 Garden Room in Queens Park, London
Office In My Garden
11. How about this timber-panelled structure? A garden shed has never ever looked this stylish.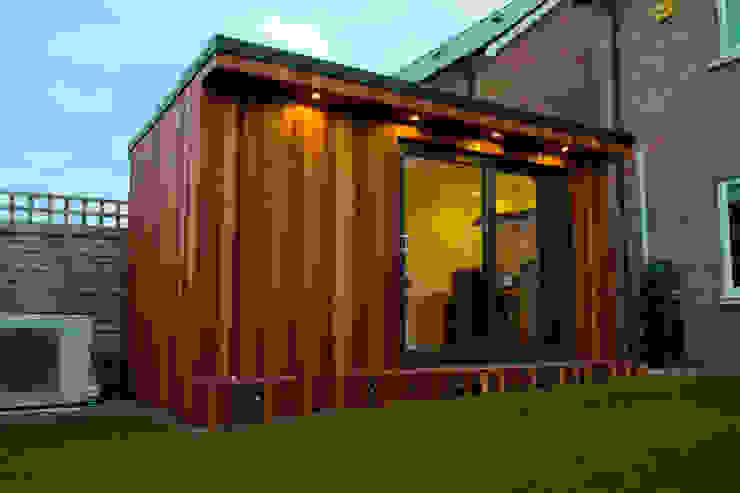 Garden Office with hidden storage shed built by Garden Fortress , Surrey
Garden Fortress
12. If you have the space, then by all means opt for this extra large model for your own personal reading/relaxation room.
13. See how little space a garden room can take up? There are still lots of lawn space available for the kids and dogs to tire themselves out.
14. A garden building can also add a beautiful aesthetic to your yard.